Kaart niet beschikbaar
Datum/Tijd
Date(s) - 03/04/2020
17:00 - 19:00
Categorieën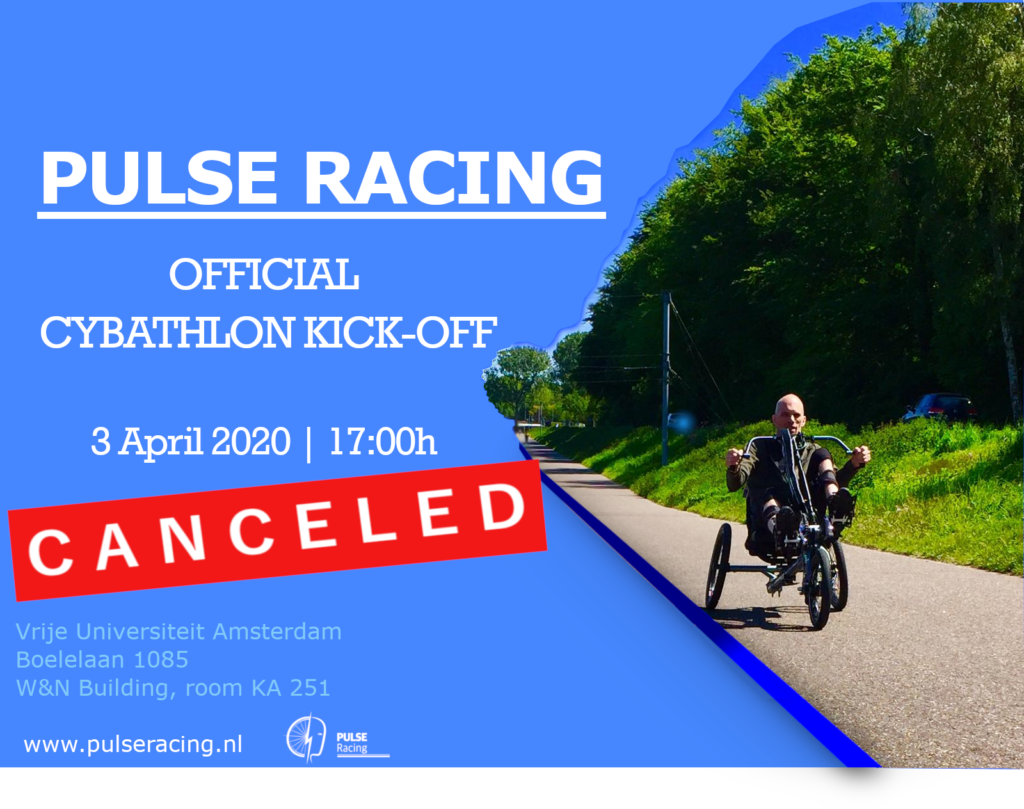 Unfortunately, due to the unpredictable situation of the coronavirus, this event is canceled.
We would like to guarantee the safety and health of everyone. In addition, the Free University is also temporarily closed and the Cybathlon has been moved to September 19-20. Due to these circumstances, we are forced to cancel the Cybathlon kick-off.
We will re-organize the Cybathlon kick-off at a later time and hope to receive you then.
– The PULSE Racing III Team –
Reserveringen
Er kunnen geen reserveringen meer worden geplaatst voor dit evenement.