PULSE Racing is always looking for new athletes who are curious about the use of FES and want to take on the challenge to put together a performance of competing in (inter) national cycling races. At the moment, our team consists of two athletes: Mohammed Ackloufi and Sander Koomen.
Sander Koomen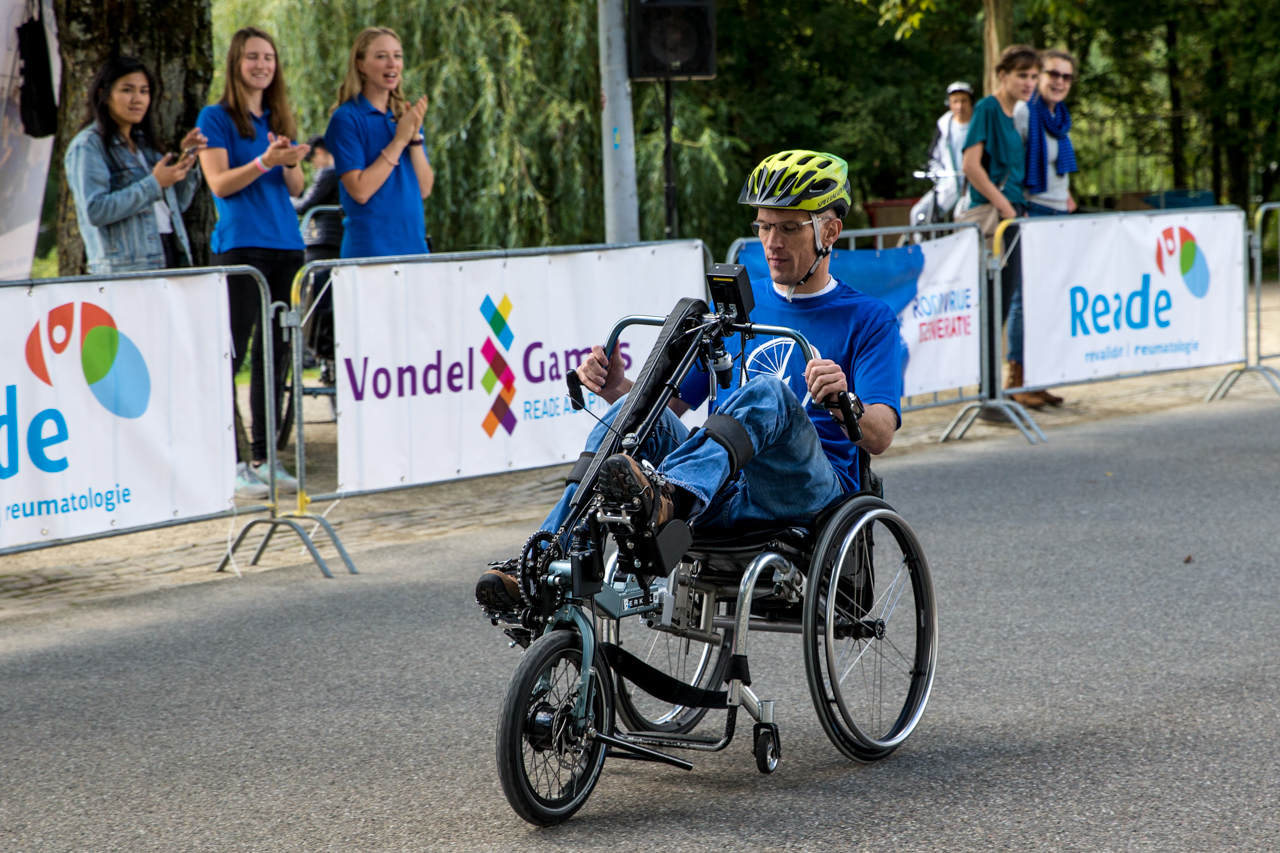 My name is Sander Koomen and I am born and raised in Westfriesland. I started the study MTS- mechanical engineering after the primary and secundairy school. After finishing my studies succesfully, I started to work in the installation technique. This was in 1993, when I was 20 years old.  Next to this, I always participated a lot of different sports. Moreover, the focus was always on running and bicycling. In Mei 1994, 6 months later, I participated a cycling course at Haarlemmermeer. In this track I fall with my bike. Through the fall the vertebra TH7 shifted which caused a dwarsleasion at that level.  Until now I had minor complications, but I am still on the look out for decubitus. Because of this I made contact with Rik Berkelmans. Through him I know the existance of the Berkelbike. The goverment gave me a Berkelbike so I can keep participating sport. I try to keep on training with the Berkelbike 3 times a week.

Mohammed Ackloufi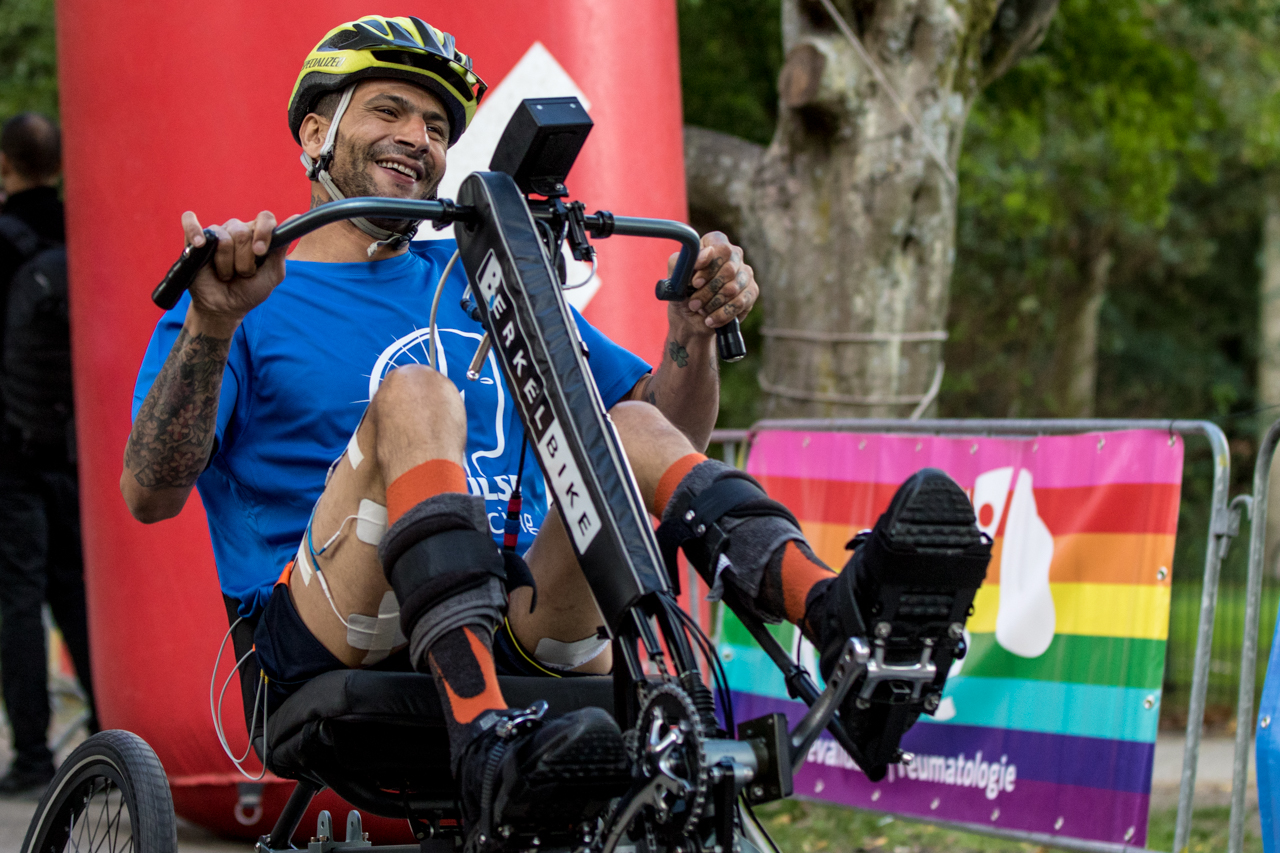 My name is Mohammed Ackloufi, I live in Almere and I am one of the pilots at PULSE Racing. In 2002 I have been through an traumatic accident, which had caused my dwarsleasion at level TH7/8. Next to this, I always liked to do sports. After my accident I participated at the paralimpics rowing and skying. In this period I also came in though with electrical stimulation. After I started as testperson at the company of Rik Berkelmans, I also got in touch with bicycling with electrical stimulation at the rehabilitation center Reade. Because I really liked this I developed bicycling with FES further and started training to become more fit. In 2018 the therapists at Reade suggested to get in touch with PULSE Racing. I like to see how students are developing this project. I am working together with these student to train my legs and hopefully I can play a part at the Cybathlon 2020.