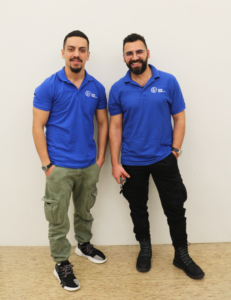 The engineering department has been incorporated under the umbrella of PULSE III which  involves two TU-Delft mechanical engineers whose task encompasses optimizing and developing new methods for the purpose of improving the overall performance of the bike in terms of efficiency, safety, and reliability.
Starting with the enhancement of the functionalities of the existing mechanical components up to mounting new potential parts that can serve well the needs of the designated athlete.
Getting these developments in practice is requiring consultation and confirmation of both the owner and the sponsor of our BerkelBike which are in progress at the moment.