Last month, PULSE Racing attended the Brothers and Sisters Day of the Vereniging in Beweging (V.I.B.). Members of the Vereniging in Beweging (V.I.B.) invited their brothers, sisters, nephews and nieces to visit the VU Amsterdam.
PULSE Racing organized a workshop at the Brothers and Sisters Day. This event started with a nice presentation that was given by the Operations Department. The topic was about what a spinal cord injury entails. Besides, it was explained how functional electrical stimulation (FES) works.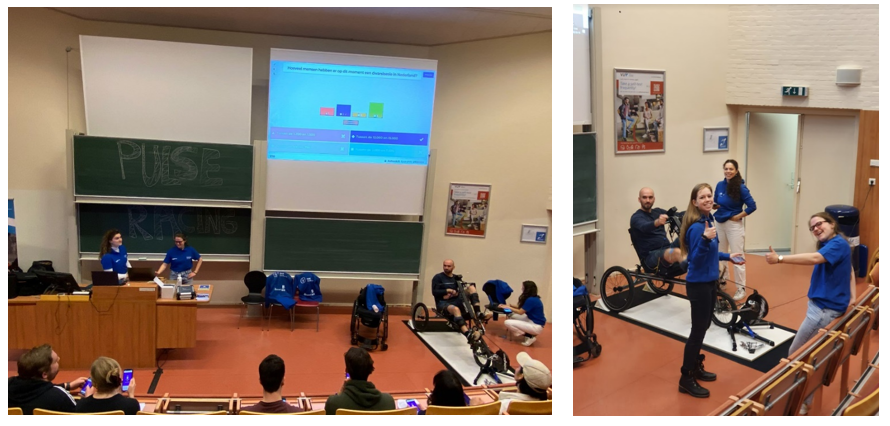 Later that day, there was the opportunity for attendees to apply the motorpoint pen to their own muscles. Normally, the motorpoint pen is used by the athletes to determine the best location to attach electrodes on the skin. The use of the motorpoint pen was a real success because of the interactive aspect. The day was complete with a demonstration of the Berkelbike by our athlete Peter. It was a day to remember!