Inspired to make change? One day it could be you. Recruitment is now open for our 2022/23 PULSE Racing team, running until the 18th of May.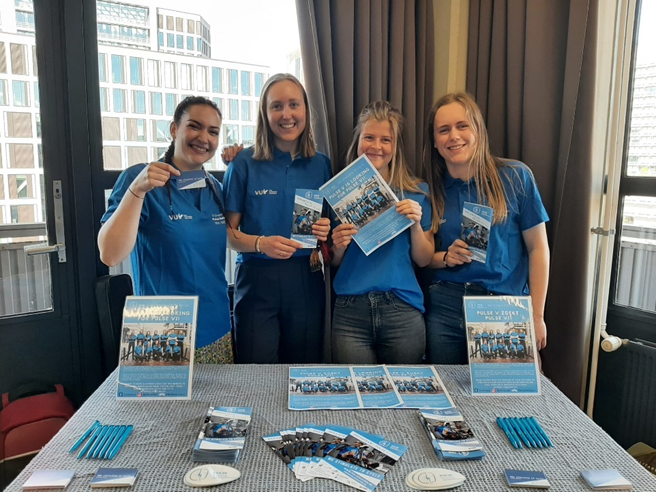 Every year, we are looking for passionate students to represent PULSE Racing. PULSE Racing is the first dream team from the VU Amsterdam. The aim is to improve the vitality and mobility of people with spinal cord injuries. To accomplish this we use functional electrostimulation in order to let our athletes cycle again.
Do you want to know what it's like taking on the role as Manager? Maybe you are more interested in becoming part of the Operations Department, the Research Department, the Human Power Department, or the Engineering Department. On the website you can find the full role description which outlines the responsibilities for this role and the skills that you'll gain and enhance during the role. So whether you're looking for a role as manager or something more training related-we've got you covered!
Don't hesitate to get in touch! Sign up NOW for PULSE Racing VI! Send your motivation letter and CV to info@pulseracing.nl. It's as simple as that! Or for any questions or queries please email info@pulseracing.nl.