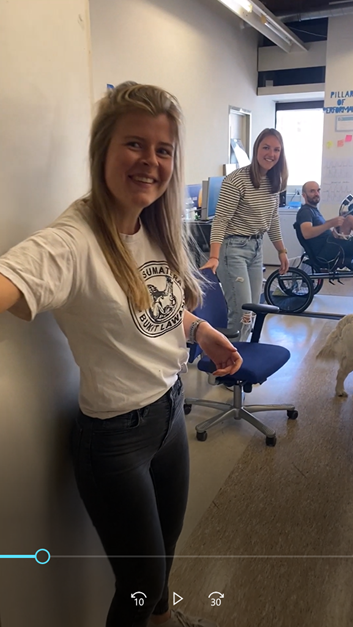 PULSE Racing was founded to further develop functional electrical stimulation (FES) for people with spinal cord injuries. It is proven that FES has a positive influence on the physical condition of people with a spinal cord injury. The active movements caused by FES have positive effects on fitness, blood circulation and psychological condition. PULSE Racing uses FES during training sessions.
But what does a training day in the VU lab actually look like? And what does it mean to manage a dream team? What experiences can be gained through participation in a dream team? Get to know the ins and outs of PULSE Racing by clicking on this amazing video. It is also possible to watch this video on our Instagram.
In addition, PULSE V is still in full swing with the recruitment of new members for PULSE VI. So, get to know our departments via the video. I am sure PULSE Racing will be something for you. Register now for PULSE Racing VI via our email address: info@pulseracing.nl.