PULSE Racing let people with a spinal cord injury cycle again. The ability to use your own leg muscles again is of major impact for someone with a spinal cord injury. We would like to take you along on the social impact of PULSE Racing. A topic that has been touched on VU magazine Terugblik that was published this year.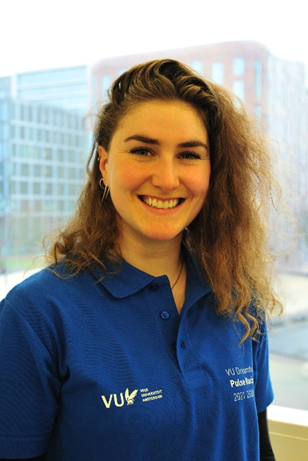 PULSE Racing is a multidisciplinary team where people and technology come together. The students of PULSE Racing are willing to contribute to improvements of FES on a voluntary basis. One of those students is Renske Flach, our Chief Operations. Renske explains that the students from PULSE Racing are committed to give back what the athletes loved to do: physical activity. It is absolutely fulfilling to see the athletes are able to do sports again. Especially because all athletes from PULSE Racing have a history of doing top sports. The will of the athletes to keep going motivates and inspires the whole team. In this way the students learn a lot from the athletes, for example what perseverance means.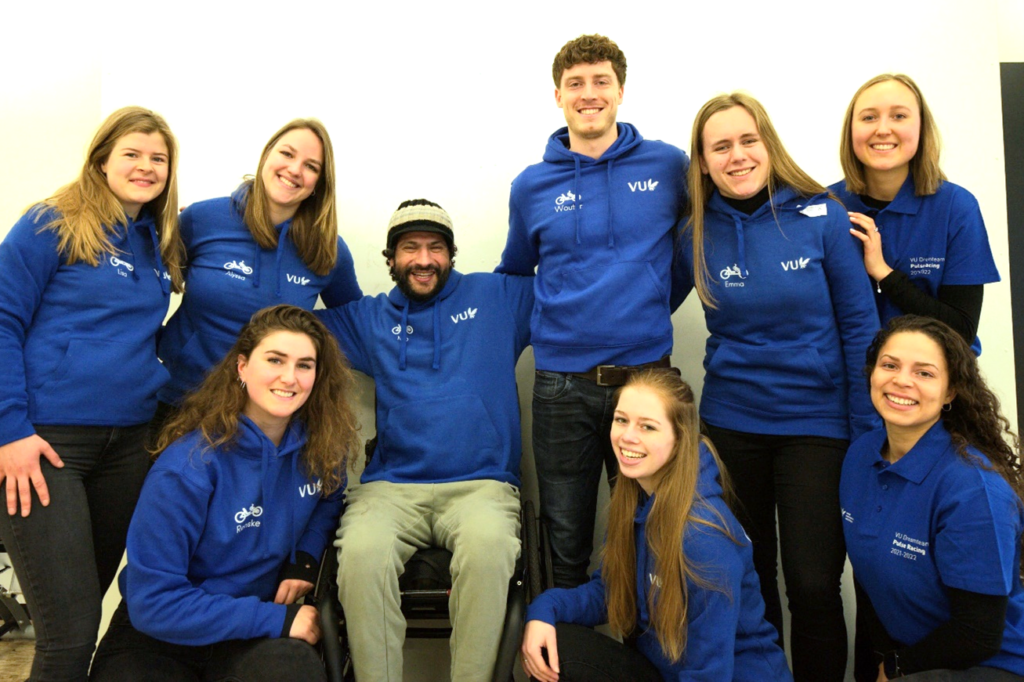 It's nice to see that PULSE Racing is of great benefit for the athletes. In VU Terugblik, this is nicely described in the following way:
"Due to the strong focus on vitality, our athletes with a spinal cord injury, who have actually become friends, are getting fitter both mentally and physically. In addition, it is very nice that they can look forward to training every week as they did before."
Curious about the complete article? If you want to read more – and yes you want that-, please visit VU Terugblik 2021 – Pagina 1 (publitas.com) for all the details. And also, don't forget to check video Pulse Racing | VU Concept Store | Change Your World on YouTube, in which Lisa van Bodegraven shows the impact of PULSE Racing.