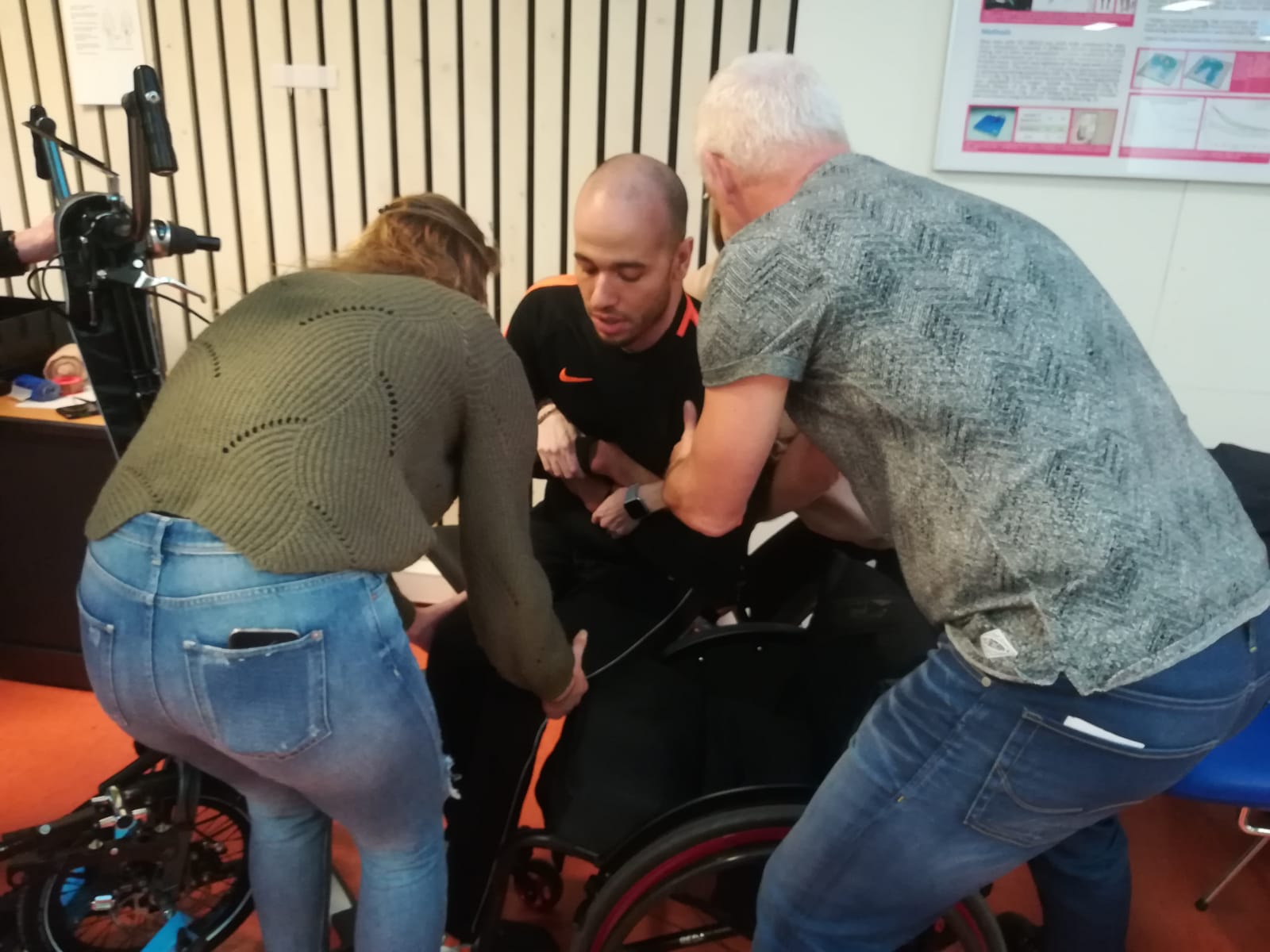 At the beginning of February the team was  guest in Reade for a training. Reade, the rehabilitation center in Amsterdam, which our team is connected to, guides many paraplegic patients in their rehabilitation. We can learn a lot from their many years of experience and therefore a workshop was organized. This workshop was given by physiotherapist Jeroen and experience expert Reda.
The focus was mainly on assisting during transfers. Many people with paraplegia can move themselves in and out of their wheelchair, but a transfer to our bike for example can be difficult in some cases. During the workshop we gained new knowledge about assisting during transfers in and out of the berkelbike.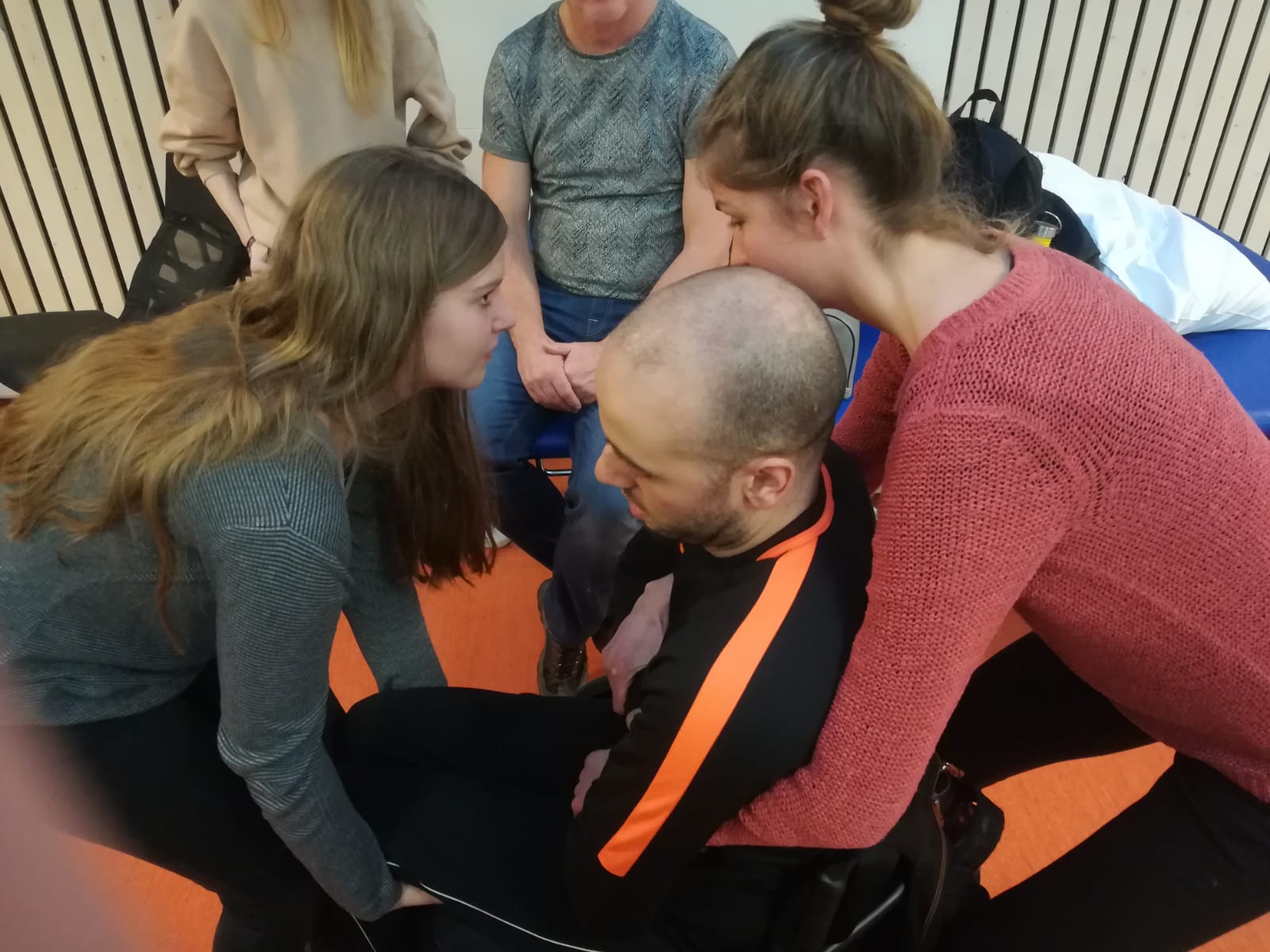 In addition, we have discussed and practiced in various situations, such as how to act in the event of an emergency. Jeroen also gave various tips and tricks to make this easier. We learned a lot from the afternoon. Now we hope to be able to help and support people with paraplegia as well as possible.