The Cybathlon
In 2020, PULSE Racing will participate in the Cybathlon in Zurich. The Cybathlon is an international tournament where people with physical disabilities compete against each other to perform daily tasks using advanced technical systems. Increasing and applying the knowledge in the field of FES is essential in order to achieve a good performance.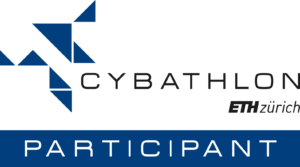 ---
Cybathlon Kick-off

We are organizing the official Cybathlon Kick-off on 3 April.

We would like to invite all partners, sponsors, professors, students, family and other interested parties to come to our office at VU Amsterdam.
Registration is possible through the website.