The Cybathlon
In 2020, PULSE Racing will participate in the Cybathlon in Zurich. The Cybathlon is an international tournament where people with physical disabilities compete against each other to perform daily tasks using advanced technical systems. Increasing and applying the knowledge in the field of FES is essential in order to achieve a good performance.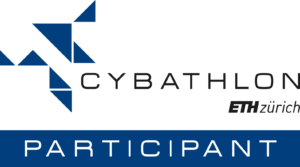 ————————————————————————————————————————–
Vondelgames
Every year, our partner Reade, a center for rehabilitative medicine and rheumatology in Amsterdam, organizes the Vondel games. This is a day filled with different types of racing for the patients of Reade and last year the Vondel games were extra special to the PULSE Racing team due to our inclusion. For the first time, a component was added that used Functional Electrical Stimulation (FES) for people with paraplegia on a bicycle. This consisted of a race where a part of the parkour had to be covered while relaying solely on the legs.